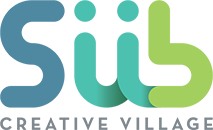 "Competition makes us faster, collaboration makes us better." (Fyrefly – 2013)
Vida Bekasi believes when passionate people working with each other, it will create new ideas and lead to various start up businesses. By facilitating communities to meet and collaborate in one integrated place, it will foster creativity and innovation. We hope that we can achieve that dreams through the creation of SUB Creative Village.
SUB is located on a 15,000 sqm prime real estate within Bumipala mixed-use development. It comprises of offices, educational facilities, workshops, maker space, co-working area, F&B facilities and also exhibition gallery.  Currently SUB is already hosting Binus Center, Rumah Javara, Waste4Change and Komunitas Drone Bekasi.  In the near future, Vida Bekasi will establish partnership with more institutions and communities to make SUB as a one-stop business incubator for young entrepreneurs.
Binus Center
Binus Center is a leading private education institute in the development and application of science and technology in Indonesia. Binus Center provides many training programs in the field of IT as well as non IT for all generations.
Rumah Javara
Rumah Javara will be the heart of Javara Indonesia's production facilities. It is showcasing the artisan food production with a global standard. This facility will be equipped with factory outlet and a deli serving Indonesian ethnic food. This facility will also runs food education workshops for a wider audience and a training center for our grass root food entrepreneurs.
Waste4Change
Waste4Change is a social enterprise that provides solution in waste management that encourages the behavior change in the society and also introducing responsible waste management system.
Bekasi Drone Community
A group of drone enthusiasts in Bekasi has established a community through social media, regular meet ups and various events. In their meet ups and events, there are sharing sessions of drone knowledge and expertise, drone races and social activities such as helping to monitor traffic in Bekasi.