NATURA
DISCOVER NATURE AT YOUR DOORSTEP
Coming home to Natura,
Trees greet you gracefully
Birds sing for you beautifully
Among the goodness of nature
Your great life unfolds, naturally.
Amodern tropical gateway that is surrounded with sculptural trees and plants will welcomes you into NATURA, the most premium cluster in Vida Bekasi. Once you're inside the cluster, the nature will let you discover its wonder. Located in Bumiwedari district, NATURA offers a modern and convenient living that is close to nature.
NATURA features modern tropical designs in amidst curated tropical trees, which are planted in natural setting. Collaboration between a promising architect Rafael Arsono of RMA( Rafael & Miranti Architect) and an established landscape architect Rahman Andra of +SCAPE is crafting NATURA to be a unique urban housing within the countryside setting. Something that is very unique in the city of Bekasi.
Natura occupies 4.5 hectares prime development area within Vida Bekasi. It comprises of 170 homes and 30 shophouses to support the commercial needs in the neighbourhood. The cluster is complimented with a Uniquely designed Club House, children playground, mini gym, swimming pool by the lake and a green spine connection for someone who likes to jog or simply stroling with your loved ones. The public area, 24 hour security and waste management will be managed by our professional Town Management.
About the house design??
Natura's landscape features a collection of unique trees such as Gandaria (Bouea macrophylla), Kecapi (Sandoricum koetjape) and Duku (Lansium domesticum). These are fruits natives to Indonesia. Also, there are several rare trees species planted in Natura, namely Cendana (Santalum album) wellknown as aromatic Sandalwood, and Jacaranda (Alpaida jacaranda) widely known for its whole-tree flower or tropical cherry blossom. This is part of our conservation effort to promote this tree to the wider audience.
Natura offers a new lifestyle that encourages residents to play a greater role in discovering the environment while enjoying abundant outdoors activities for the entire family.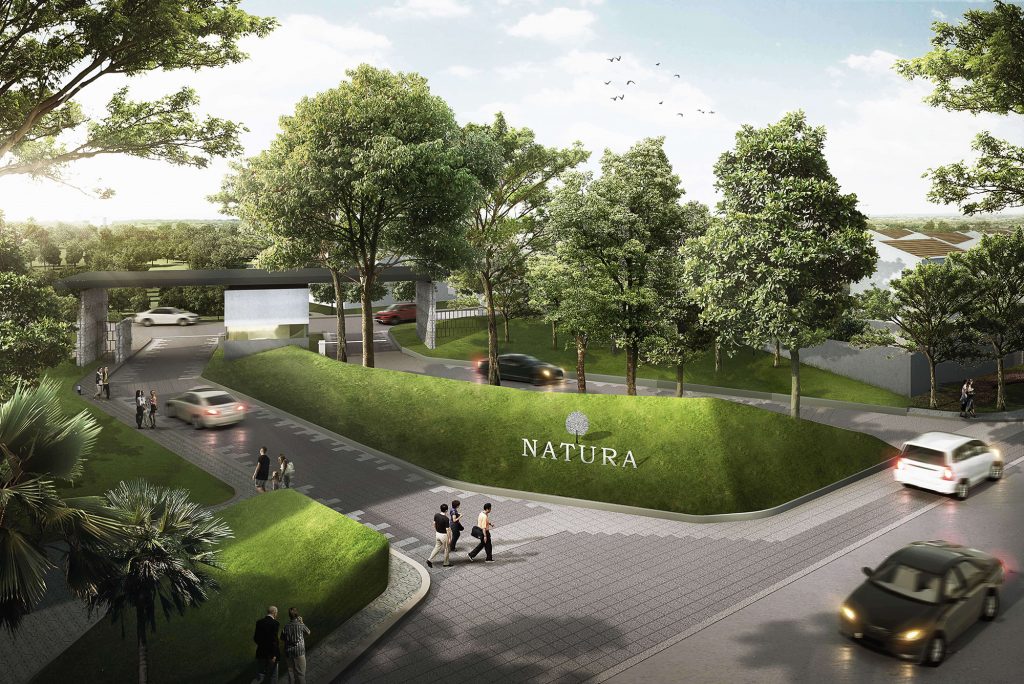 One gate access to ensure security. Entrance lined to lush landscapes to welcome residents home in serenity.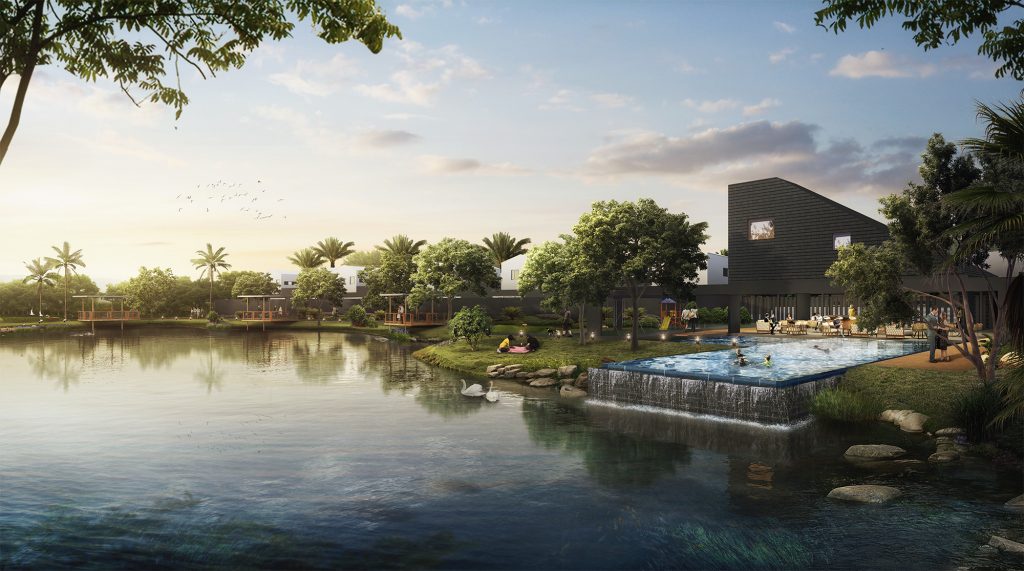 Pool is situated next to lake that offers unparalleled tranquility.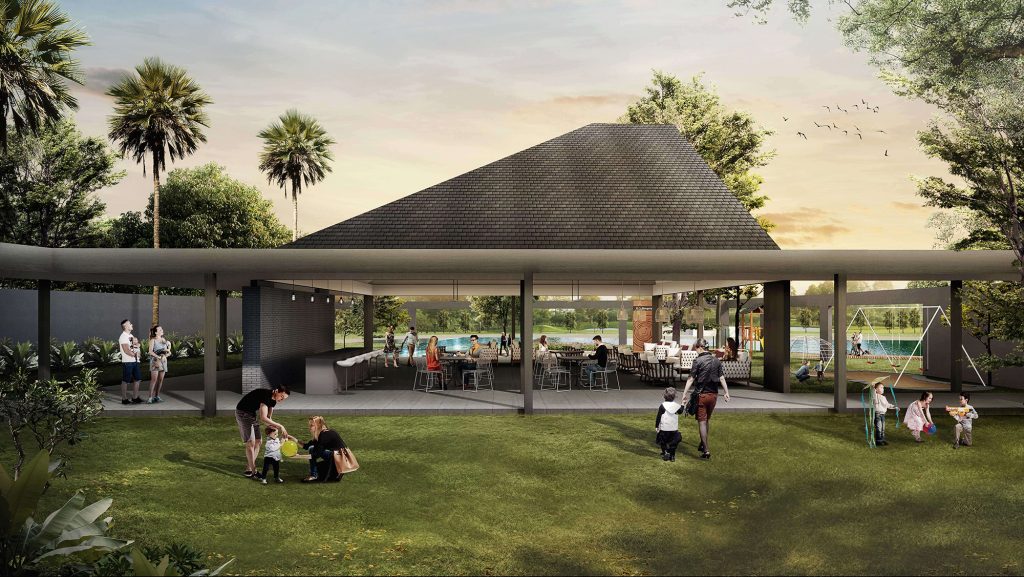 Open air clubhouse fully equipped with kitchen and pantry can be use for gathering and functions. Children playground and mini gym also available on site.

Tipe Alberio LB 59 / LT 84

Tipe Acqua LB 90 / LT 84