140 ha Area Masterplan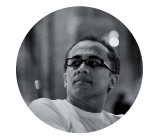 Andra Matin
Vida Bekasi's masterplan at the beginning is designed by Andra Matin, one of the most influential architects in the world according to Wallpaper Architecture Directory.
With his Tropical Urbanism theme, Andra Matin is creating a sustainable area with comfortable temperature to live in. With the total developed area is around 130 hectares, this neighbourhood will be consist of mixed use clusters with different theme and concept.
Vida Bekasi comprises of two districts namely Bumipala and Bumiwedari. The main heart of the masterplan will be the CBD area, with a total size of approximately 15 hectares dedicated to this development.
The commercial cluster is designed to integrate commercial facilities, F&B area, health facilities, offices, apartments and state-of-the-art landscaping. Bumipala with the new downtown plaza and Pasar Anyar plus the mosque (also designed by Andra Matin) become the upcoming epicentrum.
Not only for Vida community but also for the people from surrounding area. In the effort of reshaping and expanding the master plan, Urban+ as masterplanner working on top of Andra Matin's framework. With the experience in masterplan works all over Asia and Middle East, Urban+ (given the facts that the leaders of Urban+ formerly were the leaders of global company) continuing Andra Matin's work to match the growth and the trend of the property up to the level of surrounding community engagement.
The grandeur vision of Vida Bekasi is not only a living area but designated to become an integrated and interconnected development that emphasize the pedestrian-friendly streets.