Live
VIDA BEKASI comes in response to the needs of an emerging set of urban people who are seeking for a better quality of life. The new generations will appreciates our approaches that merge sustainable living with local art and culture.
Work
We aim to develop Vida Bekasi as another business hub in Bekasi. Supported by its location at Narogong Raya, Vida Bekasi's future is very promising due to its high population base and also several new access that is currently under construction.
Grow
Being in Vida Bekasi is an opportunity to live and work in a sustainable lifestyle, to be part of a living laboratory and develop a new society that live in a more environmental friendly way.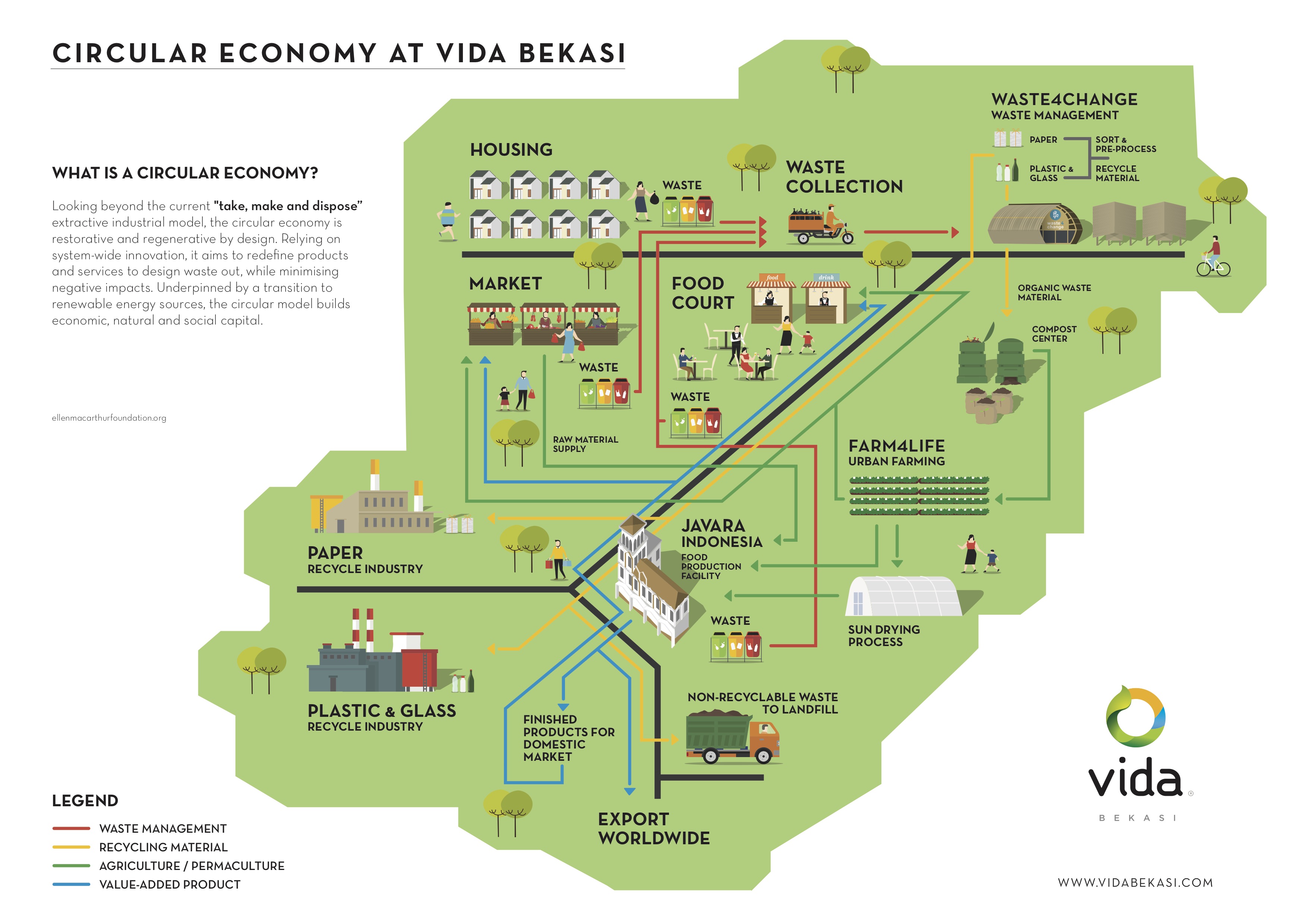 THE CIRCULAR ECONOMY: CREATING NEW JOBS AND OPPORTUNITIES
The circular economy is typically viewed through an ecological perspective: respecting the environment, preserving resources, reducing waste, etc. But it also offers strong economic advantages such as creating more jobs
03/09/2021
EXPLORE VIDA
Explore our interactive maps
viewed from the bird eye
view